Curriculum Vitae
Avv. Raffaele Baldissin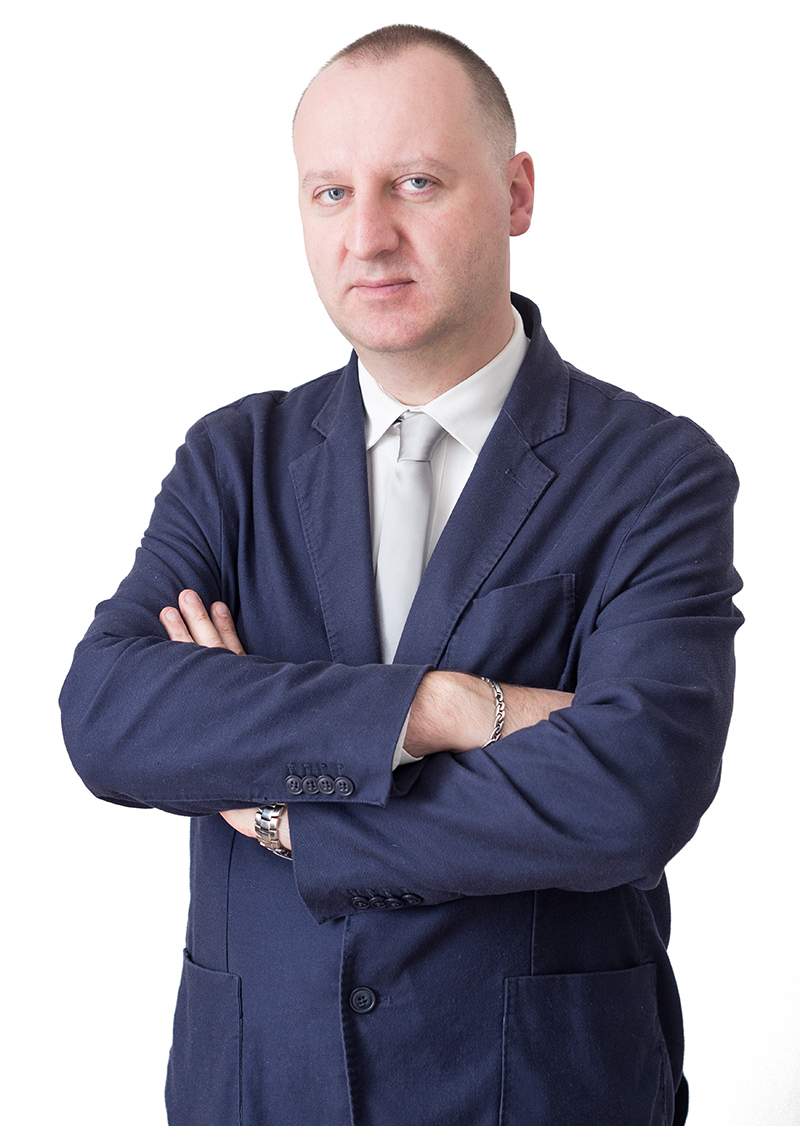 Raffaele Baldissin (lawyer and owner of the law firm) was born in Venice in October 17, 1972.
In 1992 he achieved Maturità Scientifica at the high school "Giuseppe Berto" in Mogliano Veneto (Treviso), with a final grade of 42 out of 60.
He graduated in Law in 2001 at The University of Padova (Italy), with a final grade of 90 out of 110.
Mr Baldissin sustained the graduation thesis in Criminal Law, with a final dissertion entitled " The offense of Money Laundering", supervised by Professor Enrico Mario Ambrosetti.
email:

r.baldissin@baldissin.it
From 1996 to 2002 he worked occasionally as private detective for Investiga Lorenz in Mogliano Veneto (Treviso), a well-known security consulting, private investigation, missing persons locating agency.
From May 2002 to December 2004 Mr Baldissin carried out legal practice as a trainee lawyer at the law firm "Compagno and Spolaore" in Venezia Mestre (Italy), attending especially to Criminal Law and Civil Law..
From March 2005 to 2009 he had served as Chief Executive Officer and General Manager of A.R.D. – Assistenza Risarcimento Danni Limited, a company specialized in the out of Court management for the compensation of car-accident, malpractice and other types of injuries. in Italy passing the bar examination with the final grade of 212.
From February 2010 Mr Baldissin is member of the Treviso Bar Association. In 2010 he had established the "Studio Legale Baldissin Law Firm" as founder.
He specialises in Italian and international contract law, Italian and international Commercial and Corporale Law, Insurance Law, Eviction' Civil Proceedings, Debts Collection, Mergers and Acquistion, Real Estate.
He is Mediator for the Alternative Dispute Resolution concerning civil and commercial matters.
Mr Baldissin collaborated as co-editor of the judicial aspect of the scientific report of the MD Phd A. Zalaffi "Legal Aspects of monitorino in Neuro-ORs" at XI Annual Neuro Meeting, Siena Italy 2011.
He regularly attend the english summer school organized by the Italian Bar Council in cooperation with the School of Law – King's College London.
From 2013 Mr Raffaele Baldissin serves as in-house counsel of Limpida Sagl – Lugano – Switzerland.
From 2014 Mr Raffaele Baldissin serves as legal adviser of Marco Polo Consulting – Marghera Venezia – advising in the sector of commodities coming from Kazakhstan and Russian Federation and as lawyer of Honorary Consulate of Kazakhstan in Venice to help the Companies in finding new business opportunities in the Republic of Kazakhstan
email:

r.baldissin@baldissin.it